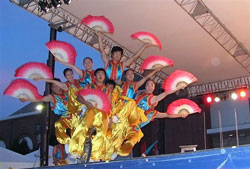 (Photo by: Mr. Tommy Orzech)
Takin' a ride...performers from The Stars of The Peking Acrobats get on their bike and ride at the The Big E in West Springfield, MA!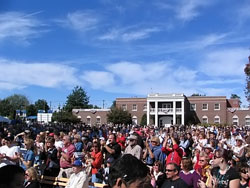 (Photo by: Mr. Tommy Orzech)
Throngs of fans crowd the Court of Honor Stage during a performance by The Stars of The Peking Acrobats at the Eastern State Exposition.
Alaska State Fair
America's Fair/ Erie County Fair & Expo
Arts in Columbus
Busch Gardens Williamsburg
The Calgary Stampede
California Exposition & Fair
California Mid-State Fair
Canada's Wonderland
Cincinnati's Tall Ships Regatta & Festival
City of Toronto
Dollywood Theme Park
Dubuque County Fair
Eastern States Exposition & Fair
(The Big "E")
Edmonton's Capital Ex
Florida Strawberry Festival
Gaylord Opryland Resort
General Jackson Showboat
Great Jones County Fair
Hanneford Circus
Indiana State Fair
Kare Circus Festival
Kitsap County Fair and Rodeo
Le Festival de Cirque Vaudreuil-Dorion
Los Angeles County Fair
Louisiana State Fair
Marin County Fair
Meadowlands Fair
Medora Festival
Miami-Dade County Fair & Expo

Middlesex County Fair
Mississippi Valley Fair
Montana Fair
Montgomery County Ag. Fair
Norsk Hostfest
Orange County Fair
Oregon State Fair
Ottawa Children's Festival
Pacific National Exhibition
Philadelphia Children's Festival
Pittsburgh's International Children's Festival
Riverside County Fair & National Date Festival
Saskatoon Prairieland Exhibition
Sea World of California
Sea World of Florida
Six Flags Astro World
Six Flags Fiesta Texas
Six Flags Great Adventure
Six Flags Great America
Six Flags New England
Six Flags Over Georgia
Six Flags St. Louis
Solano County Fair
Sonoma County Fair
South Carolina State Fair & Expo
Stansilaus County Fair
Tulsa State Fair
Utah State Fair
Virgina Arts Festival
Vernon Winter Carnivale
Western Idaho State Fair
Wet 'n' Wild Waterworld
Wisconsin State Fair


Click the Links on the right for more details!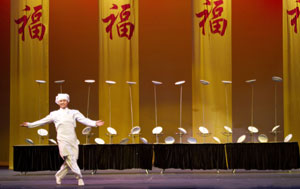 The Peking Acrobats
(Photo by Tom Meinhold Photography)